Episode 152
The Naughty List
January 4th, 2022
55 mins 59 secs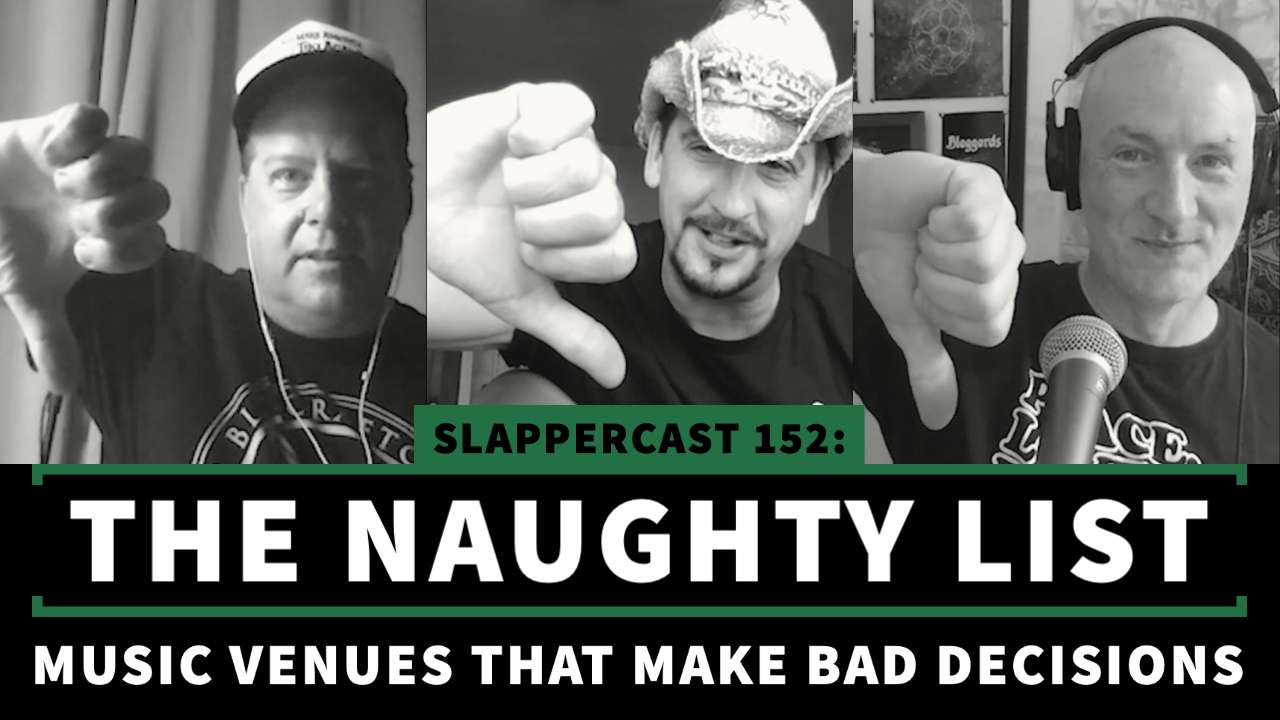 In this episode, we share a few stories about places we've played that, shall we say, did not make the best decisions with regards to running a music venue.
Vitriol and profanity included, while the actual names of the venues have been artfully censored to protect the not-so-innocent.
Watch this episode on YouTube:
https://youtu.be/9dNWhdP_x8Q
Show dates
Follow us on social media
Become a Patron
Rate us
Questions?
If you have questions for a future Q&A episode,
Support SlapperCast