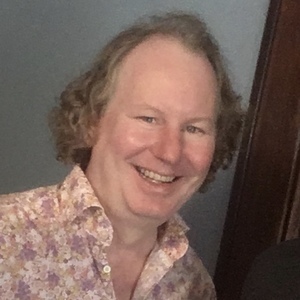 Allen Hill
Special guest
Founding member of The El Orbits and The Allen Oldies Band, Allen is an accomplished musician who has performed with some of the greats, including Chuck Berry, Roy Head and Archie Bell. With years of experience as one of the hardest-working bandleaders in the business, he launched Allen Hill Entertainment, booking other entertainers for a wide range of events, from company parties and nonprofit galas to weddings. His unique expertise comes from decades of firsthand observation. Allen has an intuitive knack for matching the right band with the right event, and he knows, as few do, what makes people dance, and parties rock.
Allen Hill has been a guest on 2 episodes.
June 15th, 2021 | 1 hr 5 mins

Allen Hill talks about his new single "Yeah Yeah Yeah" and how he approaches everything in life as a bass player. Also: our new album BLAGMATIC is open for pre-orders!

September 16th, 2019 | 1 hr 14 mins

Houston music legend Allen Hill joins us for a wonderfully wide-ranging discussion of live music, Houston, playing bass for Chuck Berry, and Allen's new solo record "All Over the Map".